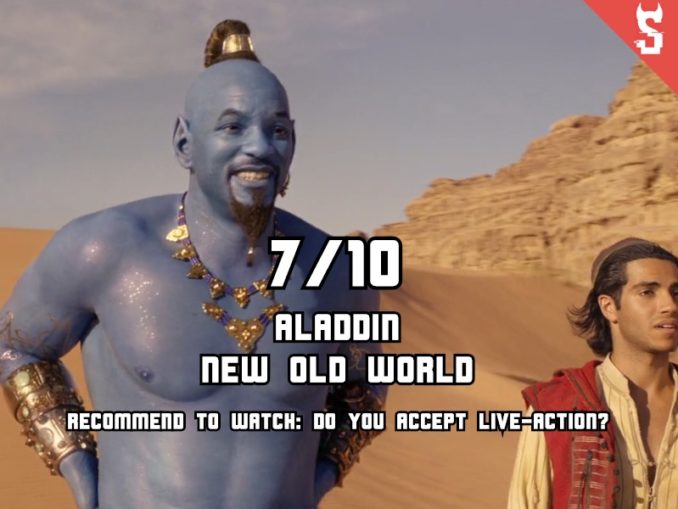 Ohhh! Hello genie! I mean… Hi… Aladdin… I know you are the protagonist. So, how is it going? How much time does it take to make a monkey friend? Or train one?
Well, it is a whole old world. And this time it evolves around the Will Smith as the genie. Seriously, Mena Massoud was great as Aladdin with his charm and all, but come on… genie stole the show whenever and wherever it was.
Now, what can I say about the movie that you do not know? Of course, a life-action movie has its differences compared to a cartoon version but this is Aladdin. A lot of alternative actions could have been avoided through the movie like many movies of such type. However, most scenes where satisfying, with smooth transitions and vibrant colors.


On the other hand, the pace might be a little off. Sometimes a little too fast and sometimes sluggishly slow. In such fast pace there are scenes that create gaps and in such slow pace I got bored, did not pay attention and I do not know what to write right now.
Conclusions
It is a new era of live-action movies. We can let go of the past and try to judge a movie objectively. However, this is truly hard. After all, entertainment is subjective. So the answer is that, yes I did enjoy the movie, I had fun even if I checked my phone several times in between to avoid cringy or boring scenes.
Favourite quotes
"Genie : Stop, stop, stop! I made you look like a prince on the outside, but I didn't change anything on the inside. Prince Ali got you to the door, but Aladdin has to open it."
"Genie : Here's the thing about wishes: the more you have, the more you want."